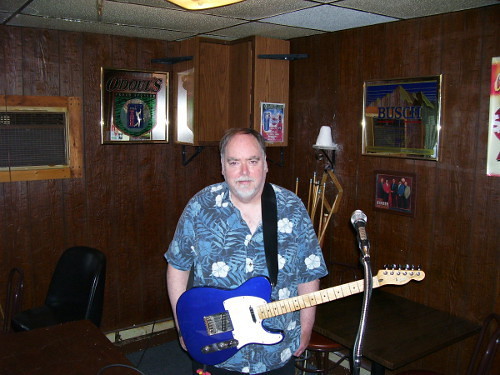 Home
Underneath a very calm and congenial exterior lies an interesting man. Dan Ager
's musical background and experience have fashioned and honed his skills as a musician. Dan was first formally introduced to music when his father bought him a guitar and Johnny Cash records at the age of 11. He formed his first band in high school and later attended Olivet College for two years where he studied the technical aspects of music.

At the age of 27, Dan signed a one year contract with Bo-Will Enterprises in Nashville, TN to handle his recording and concert appearances. He cut his first record, a 45, with the ballad "If Our Love Don't Last Forever" on side A, and
an up-tempo beer drinkin song called "Reflection of a Fool" on side B. Dan has performed in concerts with Moe Bandy, Susie Nelson, Bruce Carroll, David Willis, The Kingsmen, Jan and Dean, The Drifters, Freddy Fender, Johnny Paycheck and John Conlee's band. Along with those credentials, he has performed in recording sessions with Paul Franklin (pedal steel guitar), Gary Primm (piano), Hoot Hester (fiddle), Jerry Kroon (drums), Greg Galbraith (guitar) and Jack Ross (bass).

Dan has always loved music and enjoys performing for people. He says "It makes people happy". He currently plays locally in the Alpena area with "The Little Band from Alpena" , "Bobby Rigg Band" and the "Hi Way Inn Band". Previously Dan played with the DAMM Band, Trik Ryder, Zane Grey and the Dan Ager Band.